Blue Health is a comprehensive community-based medical and lifestyle program focused on helping you achieve a lifestyle scientifically shown to promote vibrant health and longevity.
The Blue Health lifestyle also prevents and may even help reverse today's most common chronic diseases such as type 2 diabetes, hypertension, obesity, heart disease, arthritis and more.
Blue Health is inspired by the people living in the Blue zones: places on earth with large numbers of healthy, vibrant centenarians (people who live to 100 years old). These people groups are healthy, active and independent well into their 80's, 90's and even 100's because of a common set of simple yet powerful lifestyle habits. In Blue Health, you'll learn about these lifestyle habits and how you can make them your own.
The latest scientific evidence suggests that the core features of the Blue zones lifestyles can help prevent, treat and even potentially reverse many of North America's leading killers, including: heart disease, stroke, type 2 diabetes, obesity, depression, cognitive decline and more. The Blue Health program is a medically-guided community-based health education program that guides you to adopt these lifestyle habits in a supportive, friendly group setting.
The Program
Blue Health is a 6-week community-based program that meets once a week in a group setting for delicious food, engaging health talk, peer support and more. The program includes:
consultations with compassionate physicians and naturopathic doctors
pre- and post- labs and medical check-up
support group for motivation, encouragement and guidance on your health journey
practical resources and handouts
enjoy delicious and healthy meals that mimic diets of the Blue Zones
engaging practical health talks on the latest science in lifestyle medicine
follow-up care to help you sustain your achievements long-term
Health talk topics include:
plant-based nutrition

integrating exercise into your daily routine

reducing stress and improving rest

fostering strong social connections

love is medicine: importance of family

is alcohol part of healthy living?

living with meaning and purpose

and more!
What can Blue Health do for me?
By joining Blue Health, you will learn the world's most powerful lifestyle for optimizing health and longevity, preventing and yes, even potentially reversing today's leading chronic diseases.
The lifestyle you learn in Blue Health may help you:
lose weight

lower blood sugar, blood pressure and cholesterol

improve energy

improve mood

improve your skin

lower joint pain
And more!
Note: while Blue Health is a doctor-supervised program that includes consultations with licensed doctors, it is not:
a guarantee of specific health outcomes

a guarantee of disease reversal
Is Blue Health for me?
Blue Health is designed for anyone - young and older - who wants to achieve peak health and longevity.
The program would be especially beneficial for those with chronic lifestyle-related diseases including, but not limited to:
excess weight (including obesity)

type 2 diabetes

hypertension

high cholesterol

heart disease

depression

arthritis

and more
Medical consultations and labs are available for those with chronic health conditions. Participants may bring family and friends at a discounted rate as well.
The program is beneficial for healthy individuals as well who want to optimize their health, avoid disease and maximize their chances at achieving a healthy 100.
*Blue Health is kid-friendly and all locations are wheel-chair accessible.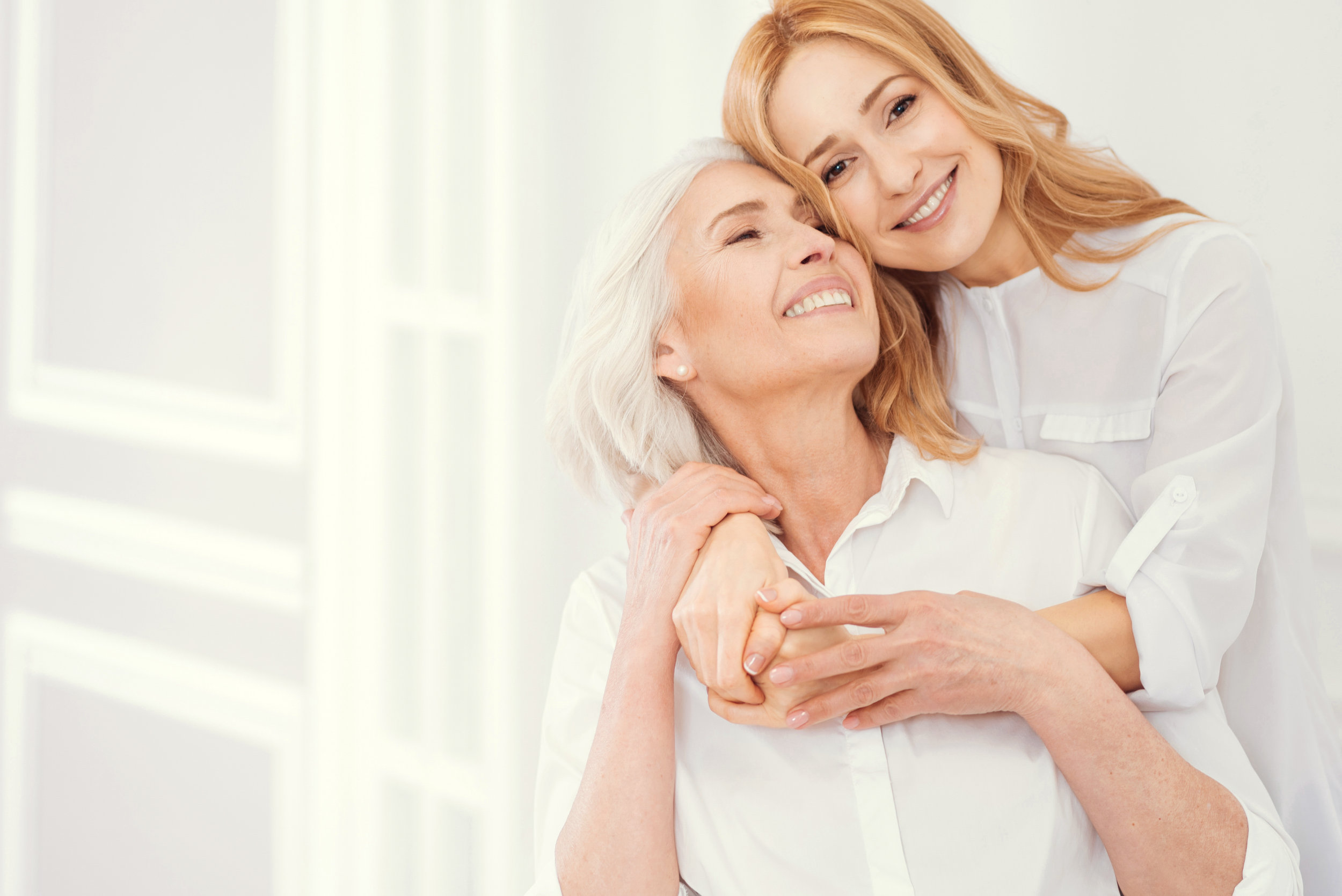 Whether you want to rework the way you eat, lose weight, reverse your diabetes, blood pressure, heart disease and other chronic diseases, or simply learn to live life to its fullest, Blue Health can help. This is a wholistic program addressing the physical, social, mental and emotional components of health.
If you have a question about whether Blue Health is right for you and your family, contact us!
Call or text us at: 647-853-3455 or message us by completing the form below.
Imagine if you could live to a healthy 100!
Whether you're young, young at heart or somewhere in between, imagine all the incredible things you could do if you could live to a healthy 100. Pursue your passions for many years to come. Enjoy family and friends for decades more. See your future generations fulfill their dreams. Travel the world. Give back to your community and continue touching people's lives.
Helping you achieve this is what Blue Health is all about.
The Vision: Turn every Ontario community into a Blue Zone
Cost
$99 to $155 (costs vary depending on the location and participants. See specific sessions for details)
Costs includes:
Pre- and post-medical screening and blood work by medical doctor and naturopathic doctor

6 brunch or lunch meals *

Access to all lifestyle medicine lectures, support group sessions and cooking demonstrations *

Handouts and resources
*Once a week